One of our reasons for buying a house was so that we could build a home gym into one half of the garage. This month, we worked towards that goal with the purchase of some gently-used gym equipment.
Jim and I like to lift heavy things, so for years we've had this routine: – wake up, drive to the gym, work out, shower at the gym, drive to work, eat breakfast at work, start work day.  This is fine, but we would LOVE to do this at home instead. I found this great guy on Craigslist who was selling a suite of home gym equipment in great condition at a beyond-reasonable price:
Squat rack complete with safety bars
Commercial grade Precor elliptical
Olympic bars
Weight plate set
Adjustable dumbells
Adjustable bench
Even better, he was located just miles away and he liked our offer.  All we had to do was haul it home – my dad happened to be in town and with his rented minivan and our seller's truck we got it all into our garage.  Like this:
And our car like this: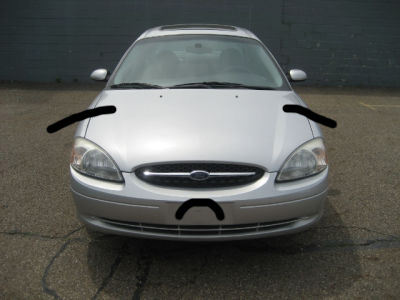 So we moved stuff around a few times until we finally got everything inside, and accessible, and with enough room for the car (who is now very happy).  Our rack, weighs, bench, and leg curl machine go where our storage shelves, old vanity (we destroyed it), and garbage bins used to go.
Everything else got Tetris'd into the open area to the right of the car: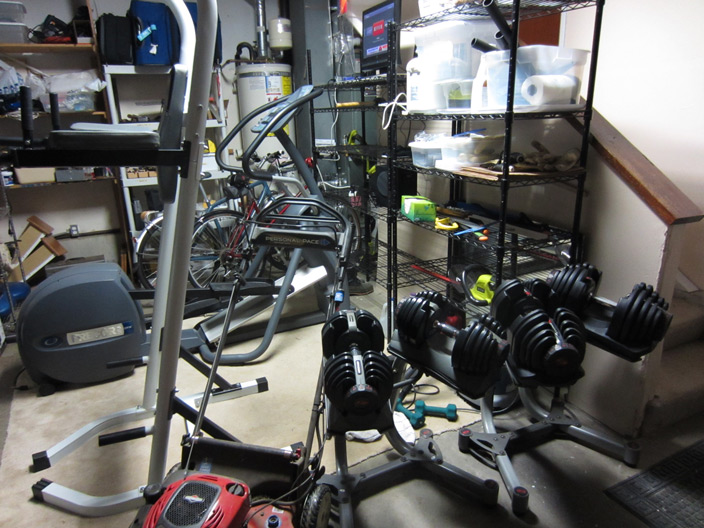 Everything's cramped but accessible.  This arrangement isn't ideal, but I already have some ideas for improving it.
The elliptical faces a TV I brought down from upstairs, which I connected to a low-end $50 Roku for access to Netflix and other channels while I air-jog. And the speakers connect directly to any device with a headphones jack, such as an iPod, for some good, loud workout music.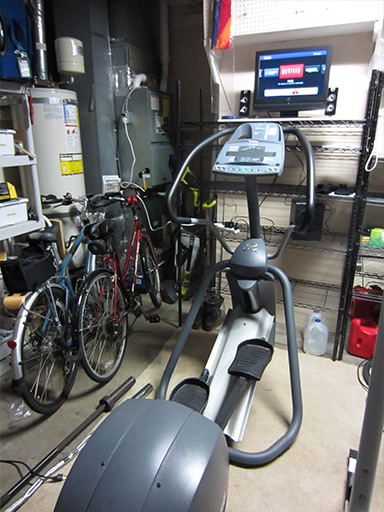 Home gym advantages:
I'm home 2 more hours a day
I can blast my own music
I shower and get dressed at home
I don't have to lug a gigantic gym bag into/out of the gym each morning
No more gym membership fee
I can grunt and yell and make faces
I don't have to drive 3 miles to get to an indoor workout
I don't have to share equipment with a hundred other people :D
Jim or I can sleep late without derailing the other one's workout
It's always open!  Even on holidays!
I can eat my breakfast at my table instead of my desk, with my husband instead of my coworkers
Our home gym continued to evolve – read an update about our home gym here!