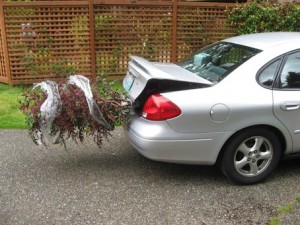 When you get a rain-free day in Seattle and you need to do something outside, you immediately DROP WHAT YOU ARE DOING AND YOU GO OUTSIDE.  For us, that meant getting this fake tree home from MyHome Wholesale.  It didn't fit in the car, but the trip was just a couple miles so we just took our chances and hauled it home like this.
Look, a tree indoors!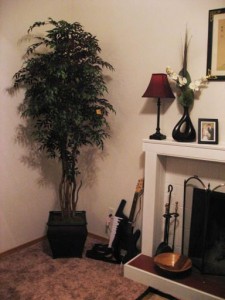 Actually, I think this looks pretty good.  It brings a nice natural softness to the room.