Floor outlet = floutlet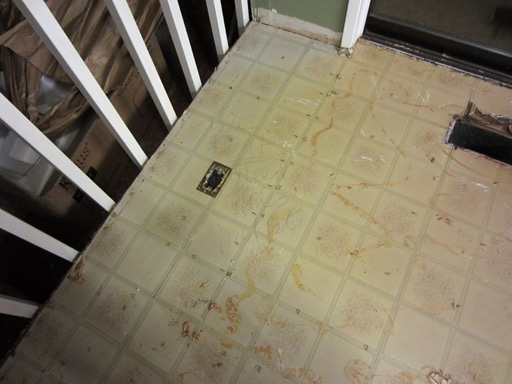 Found this outlet near the slider door.  The handwriting says "We don't need this outlet".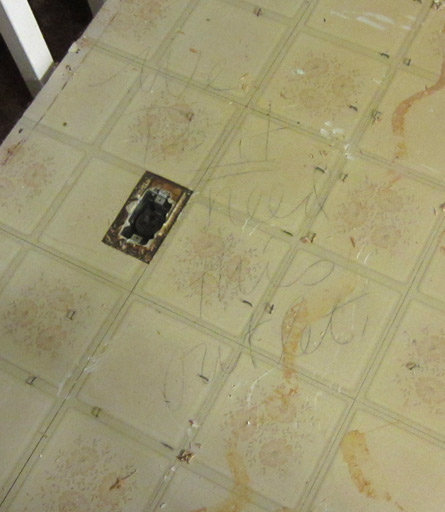 My elite carbon dating skills have dated this floor to 1993, so this outlet has been boarded up and un-loved for nearly 20 years.  Will it still work?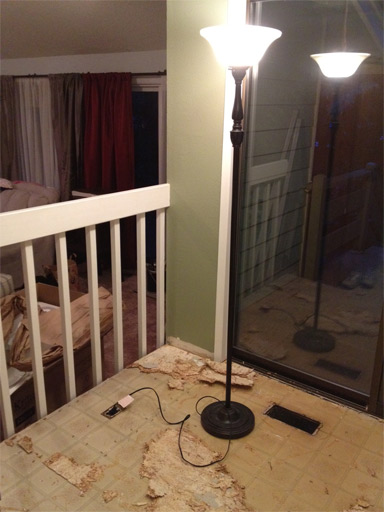 Sweet!
2013 Update:  We cut the new flooring around this outlet, but finding a cover for it was an $80 nightmare.  Unfortunately, a year later, I still have yet to find a use for it. I had dreams of a "charging station" over it, but I use the railing as a coat rack and am loathe to give that up for a thin table.  Maybe the previous owners were right to cover it up?  I don't know.