Driving from Seattle to San Francisco was an amazing trip and a fantastic way to see the West Coast. We departed Seattle on June 30 and returned July 9th (10 day trip). We love road tripping, as it's a great way to see the country for fairly cheap, avoid crowds of people, and spend time with just each other. I know some people like to bang out as much driving in day as they can, but we usually drive less than 6 hours/day so we have time to explore along the way.
We rented a car for this trip for the added security of instant vehicle replacement should something malfunction. Given that our 2002 Taurus just suffered a misfiring cylinder last week, this feels like a wise choice.
Our route: I-5 from Seattle to San Francisco in 3 days, 2 nights in San Francisco, and then 3 days to return via 101.

View Larger Map
Day 1: June 30, 2012
Seattle to Roseburg, OR
370 miles
I-405/I-5 took us all the way into Oregon where our first stop was Portland. Here, we underwent the usual tourist tradition of waiting an hour and a half in line for Voodoo doughnuts.
We bought a massive box that we had no business buying and had most of them eaten before we left Oregon. We continued on to Roseburg, Oregon where we stayed at the Best Western Garden Villa Inn, a hotel we will remember for 1) practically sharing a parking lot with a JoAnn Fabrics and 2) having an improperly installed bathroom faucet that sprayed a fountain of water out the handle when turned on. I took it apart and reassembled it properly, but without any tools I couldn't quite finish the job.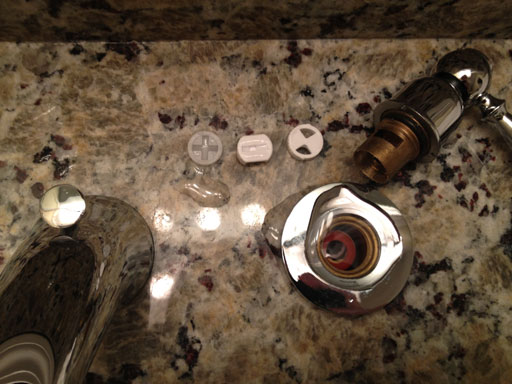 But the best fun was to be found in exploring Roseburg. My favorite thing: the FISH LADDER! Fish ladders, which I had never heard of before discovering this one, are a series of increasingly elevated pools that salmon jump into on their climb. It's a way for fish to get around man-made structures like dams.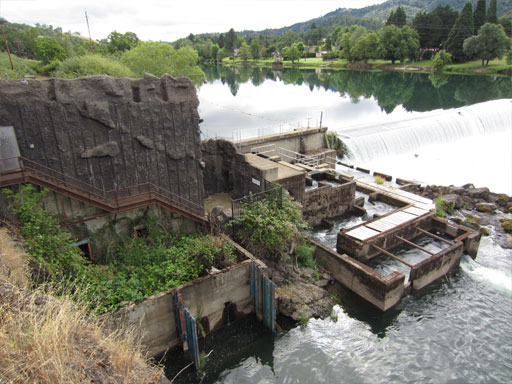 I am completely, entirely in love with Roseburg's fish ladder because of its awesome viewing room. It's basically a cave with glass cutaways to view the fish as they move through the ladder. Most visitors to this room seem to be recreational fishermen getting a look at tomorrow's catch.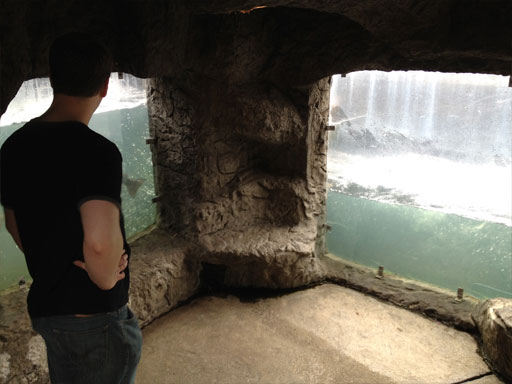 I used it for its true purpose: air hugging fish through the glass. This vacation = already a huge success.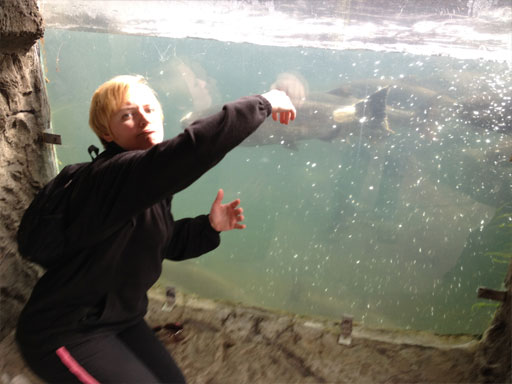 Day 2: July 1, 2012
Depart Roseburg, OR with a Crater Lake detour and then onto Redding, CA
244 miles
We took a detour from I-5 onto Highway 38 to visit Crater Lake. Dude. Crater Lake.
It completely blew me away (and I've been to the Grand Canyon, the so-called grand-daddy of blow-you-away scenery). Don't miss this if you're nearby. This picture doesn't do it justice. It's so clear that this photo makes it look small. The other side of the lake is 7 miles away.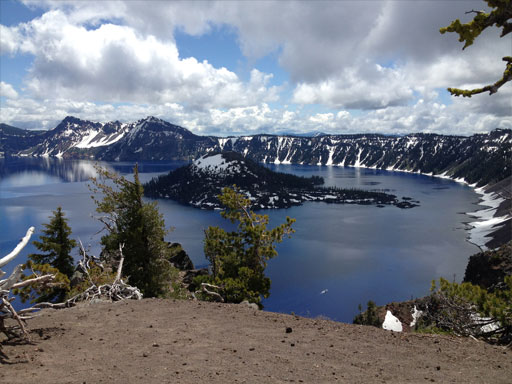 Crater Lake and all of the surrounding scenery to/from it was just absolutely gorgeous.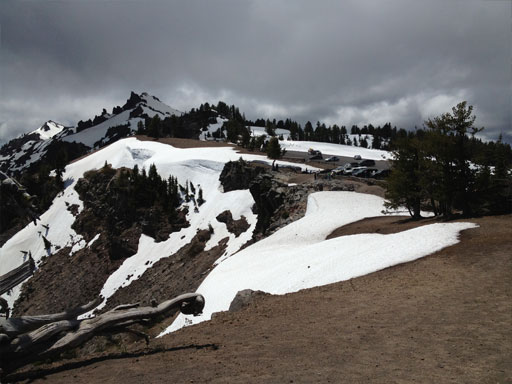 Continuing towards Redding, we passed through Klamath Falls which had an awesome old cemetery I couldn't resist the chance to explore. I love old cemeteries, and this place delivered: most people buried here died around the late 1800s.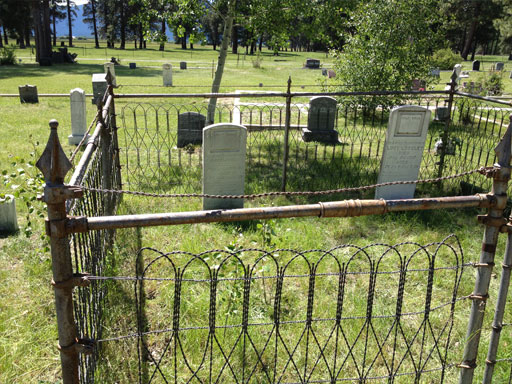 As we neared the California border I was struck by how quickly the Pacific Northwest turned into California. The change was almost instant, just 30 mins or so north of CA.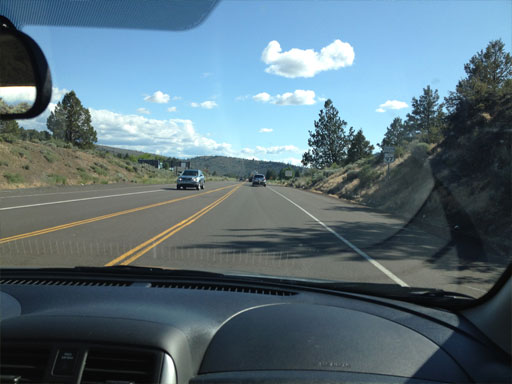 Once in Redding, we did something we've wanted to do for a very long time: we ate at In-N-Out for the very first time.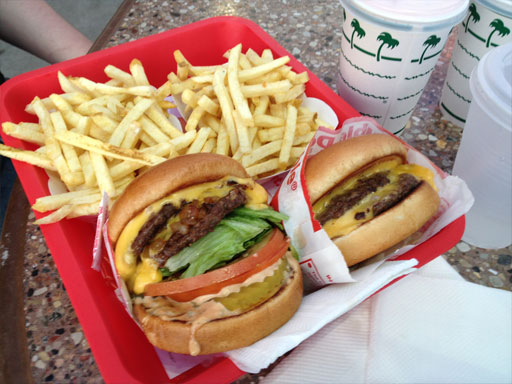 Man, it was good.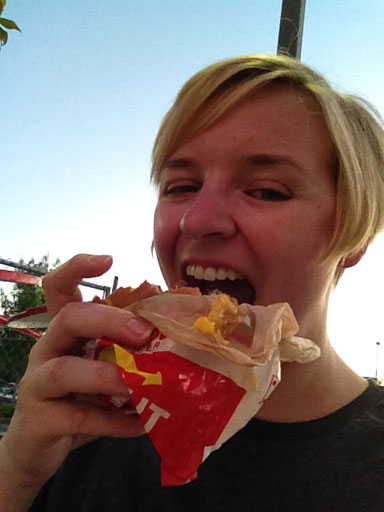 We also hit up Target for t-shirts and shorts because CA is WAY WARMER THAN WE EXPECTED!
Day 3: July 2, 2012
Depart Redding, CA for San Francisco, CA
217 miles
After the worst night's sleep in years (thanks for nothing Oxford Suites in Redding, with your paper thin floors and your asshole guest who never stopped pacing above us), we quickly departed for San Francisco. California continued to look like what I always imagined California would look like.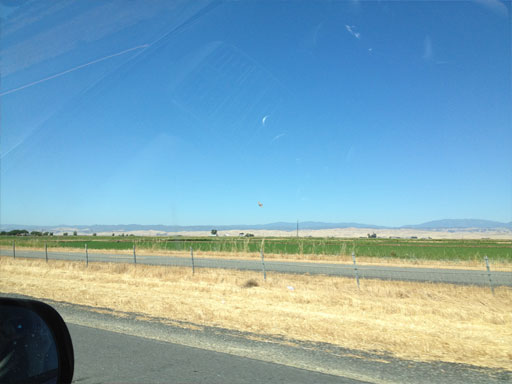 Oh hi, San Francisco entrance toll. This is how you know you're approaching a city!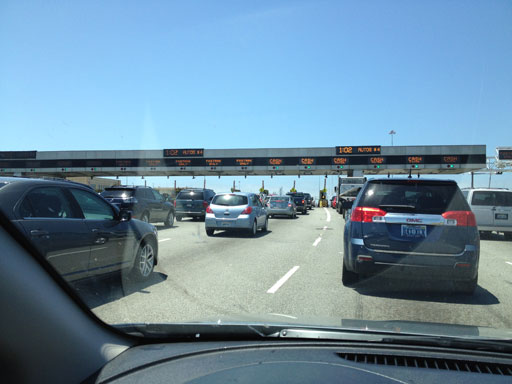 And what a city, wow! The view was spectacular. So spectacular I took absolutely no photos of the drive in because I was so in awe. And because I was driving. We stayed at the Inn at Oyster Point, located in South San Francisco.
Our top-floor room was large and comfortable: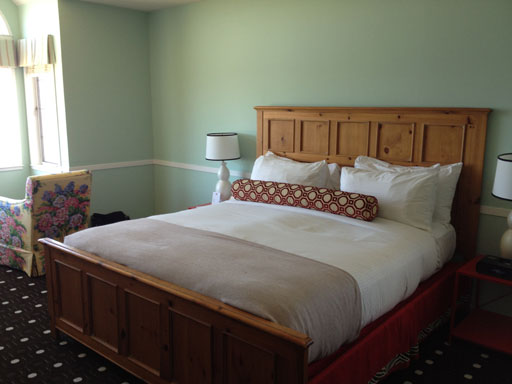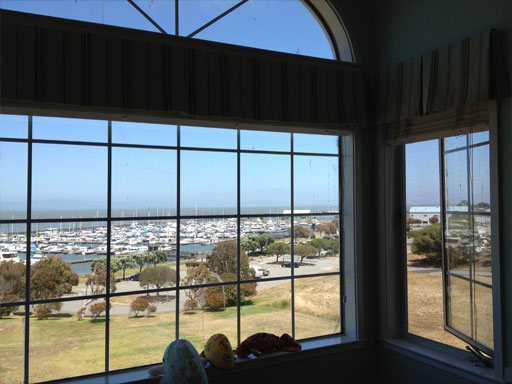 A word of caution to visitors: the view is spectacular and the location is serene, but the windows aren't covered. So if you hate waking up at 5am, consider a different hotel!
We still had plenty of day left, so we hopped in our car and drove all over Silicon Valley to see the offices of some of our favorite tech and gaming companies. We saw: Facebook, Zynga, Playdom, Kabam, Glu Mobile, Oracle, Crowdstar, AOL, TinyCo, Stanford University, eBay, and a bunch more I forgot. We somehow missed Apple and Google, but all in all this was a super fun way to spend an afternoon.