I can't believe it's been 9 months since this range hood went in and we're still working around the dangling cord.  We thought we could handle wiring the cord into the wall, but to be honest, it's beyond us.  The wall studs and the existing wiring are beyond our abilities.
So I hired Elkay Services to finish the job, plus knock several additional items off my to-do list:
wire the range hood into the wall (thus getting rid of its cord)
repair the overhead lights that lost power while I was hammering the ceiling
cover the floor outlet with an appropriate cover
cut and install the range hood's duct cover (bonus project!)
For about $400 this was completely worth it.  Here's how it all turned out!
Range hood before, with exposed/taped duct and dangly cord:
Range hood after, now wired into the electrical within the wall and with the duct cover cut to fit.  (Notice the gap between the duct cover and the ceiling – I'll be patching that ceiling hole myself in the near future.)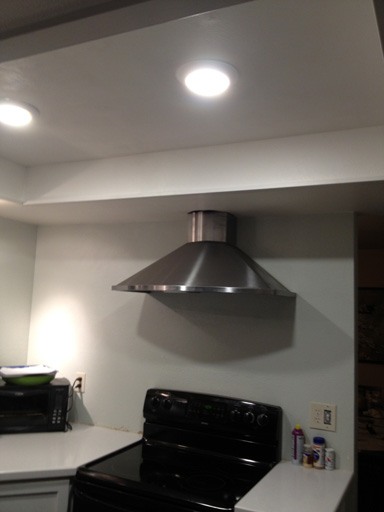 Floor outlet, before: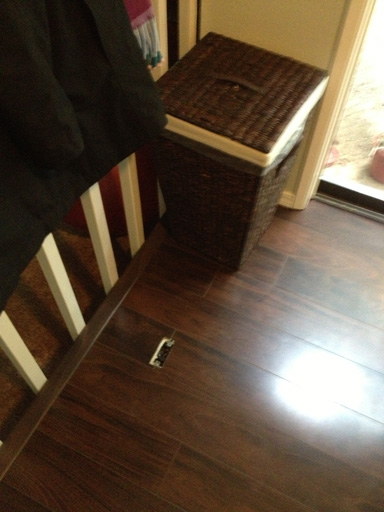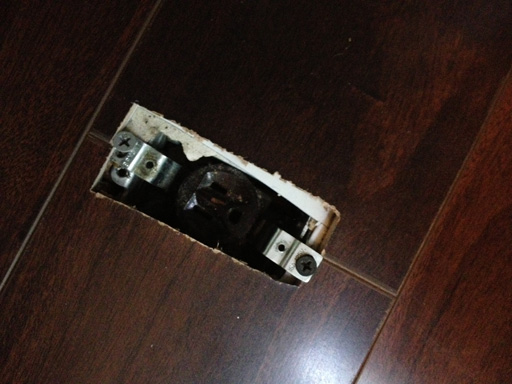 Floor outlet, after: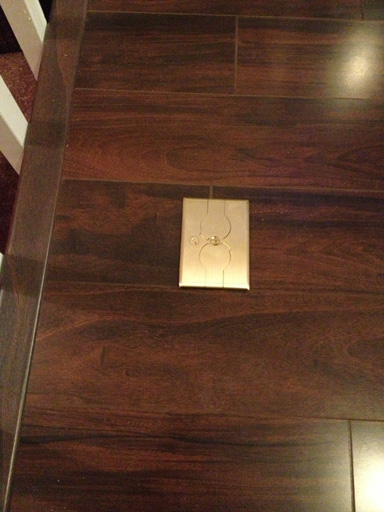 Forward progress, whoo!  My next kitchen project will be patching the ceiling hole near the range hood duct exposed when the tape was removed: