We love our new 2013 Subaru Forester.  I mean, we super duper love it.
I can't believe how long we lasted without a hauler.  I love our Taurus, but it was never meant to haul big stuff.  I cringed every time I drove from store to home with a new purchase sticking 5 feet out the back.  The Taurus moved me twice, and I'm sure at least 10% of its 85k miles are from carrying my belongings piecemeal style, box by box, over the course of several weeks to the new place.
In short, welcoming the Subie into our family has completely changed our lives.  In appreciation, I give you:
THINGS THE SUBIE HAS HAULED
This awkwardly huge IKEA desk top:
Our new toilet: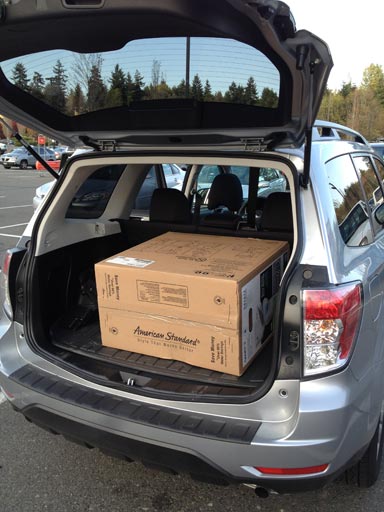 All of these yard supplies:
Me (in the backseat, for a 6 hour road trip):
Three arborvitaes:
"Hazardous" household materials:
Tons of yard supplies:
Our new IKEA bookshelf: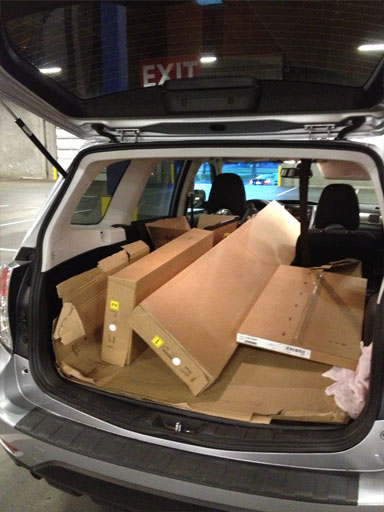 A load of things for charity:
And our long-awaited television!
Thank you, Subaru, for making an SUV that I:
1) completely love
2) can use to haul big things without actually having to drive a humongous car
3) don't feel like a stereotypical asshole SUV driver in
<3