When I buy something nice, I cross my fingers and hope that it's not actually a waste of money. After all, a lot of luxury goods are just fluff whose magic wears off after they've been around a while.
Being frugal doesn't mean living a bare-bones existence. Instead, it's all about spending money where it counts.
So where does it count? Which luxuries are worth the cost?
I took stock of everything I own and figured out which things I've bought were worth the money spent. Here are 12 home luxuries that are totally worth the money.
1. Artwork for your walls
You're an adult now – time to get some classy art for your walls! Hanging up artwork that represents your own taste is pretty awesome, and art on the walls does wonders for a space.
I've had poor luck finding original artwork that both adore and can afford, but there's a decent selection to be found at home decor shops (even Bed Bath and Beyond supplied a few nice pieces around our abode). Look for art that comes on an actual canvas (probably printed with some embellishments made by hand), preferably with some metal hooks on the frame to assist with hanging.
The only downside to art? Pick carefully – there's virtually no resale value in anything aimed at the mass market, and even inexpensive printed canvases are usually $100+ at home decor shops.  Amazing pieces are closer to $300+, even when they're just prints.
Fitting it into your budget: Shop sales and end-of-season clearance at stores like Bed Bath and Beyond and Fred Meyer. I found some of my favorite artworks at these two stores!
2. Thermal drapery liners
Keep heat out in the summer and in in the winter with a set of heavy-duty thermal liners for your existing drapes. Your room will stay dark, even in broad daylight – great for sleeping late in July or napping in the middle of a summer afternoon.  Just hook them onto the backs of your existing drapes and enjoy! Eclipse Thermal Liners the the ones I've used in a couple homes and apartments now, and they've held up well.
The only downside to thermal liners?  They're a bit heavy, so if your existing drapes are light and wispy they won't be able to support the weight. Consider full-on thermal drapes instead.
Fitting it into your budget: Get them for your bedroom first, the rest of the house can wait (or doesn't need them at all, depending on your climate).
3. Great big plushy mattress
You spend 30% of every day on your mattress, so make it great!
You don't need to splash out on an adjustable $5000+ mattress, a pillow-top can get the job done for around $2000.
Oh, and go big – did you know that sharing a queen size bed with someone else gives you about as much space as sleeping on a twin? My king size bed was worth every penny! I sleep like a sleeping rock.
The only downside to a great mattress? No other mattress will be good enough for you. You'll be ruined by your luxurious mattress.
Fitting it into your budget: Forego fancy headboards and nightstands if it means you can afford a better mattress. We still don't have a headboard, but our mattress is amazing.
4. High thread-count sheets
If you're still sleeping on junky 150 threadcount sheets, it's time to stop that nonsense right now and get a decent set of sheets.  You'll wonder how you ever slept in anything less.
The set I like to recommend is Fieldcrest Luxury damask sheet set, 450 threadcount 100% cotton. These sheets come in a bunch of colors and, if you find them on clearance, cost as little as $35 at your local Target.  (They're normally $70 for a king set, which is still way less than those highfalutin mall stores want for their sheets.  I bought expensive $150 set of bamboo sheets from Bed Bath and Beyond once – and they were crap! Wrinkled and baggy!
By contrast, my Fieldcrest sheets from 2007 survived six years of daily and weekly washes before they started to wear thin.  To replace them, I bought another set of Fieldcrest sheets, this time at 500 threadcount. They are like sleeping in a pillow of dreams.
If you'd rather shop online, check out these well-reviewed Pinzon Hemstitch 400 thread-count cotton sheets on Amazon.com. The biggest problems with sheets tend to be wrinkles and pills, and reviewers say these sheets are prone to neither.
The only downside to awesome sheets? They make it hard to leave the bed.
Fitting it into your budget: Look for clearance sales, both in brick and mortar stores and online, especially if you aren't in a hurry to replace your current sheets.
5. Amazon Prime membership
Amazon sells everything and at great prices, so if you love to shop online you'll enjoy Amazon Prime! You can even try before you buy: the first 30 days of Amazon Prime are completely free.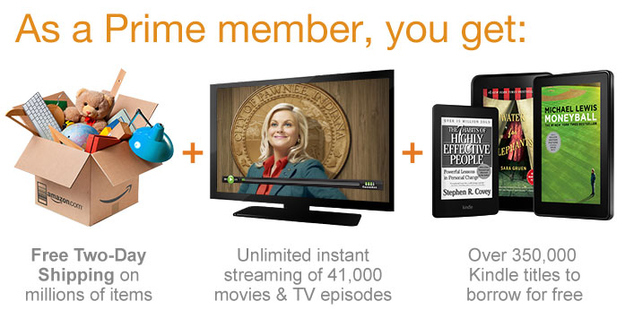 The benefits are great:
Free 2-day shipping on loads of stuff
Access to Amazon video streaming (and Amazon's upping their movie and TV game, getting exclusive access to more shows)
Book borrowing with Kindle
The only downside to Amazon Prime? You'll start buying everything through Amazon!
Fitting it into your budget: If you buy a lot of heavy things, Amazon prime can pay for itself pretty quickly. The free shipping adds up over the course of the year, too.  If you make one purchase a month and it costs $5 to ship each purchase, you're at $60 – almost at the cost of a Prime membership.
6. Smart thermostat
A smart thermostat makes heating and cooling your house a no-brainer by learning your preferences and nudging you towards energy efficiency. Depending on how lazy you were about adjusting your heating temperature, you could save a fortune with a smart thermostat.  Also: it looks really cool.
The highest rated smart thermostats are the Nest Learning Thermostat and the Honeywell Wi-Fi Smart Thermostat.
The only downside to a smart thermostat?  You might spend a lot of time geeking out over a thermostat.
Fitting it into your budget: Smart thermos are pricey – $200-250 a piece, but a good chunk of the cost might be offset by savings in your heating bill.
7. Space heater
I like being warm, but I don't like high heating bills. With a space heater, you can have it both ways! It's much cheaper to keep your house cool and shut yourself into one room and heat it up with a space heater.
The only downside to a space heater?  None, space heaters are awesome. Modern models come with temperature regulation, auto-shut off, and safety features that kick in if the heater gets knocked over.
Fitting it into your budget: Most decent space heaters will run you just $40-60. Depending on your climate, a space heater can pay for itself in a matter of months as you run your furnace less.
8. Powerful toilet
It's an incredible luxury, to just flush and forget!
When you flush, is your plunger already in hand just in case? It doesn't have to be that way! Replacing a toilet is easy and takes about two hours start to finish. Toilets are heavy, but they come in two pieces so as long as you can lift 40 lbs, you can probably replace a toilet yourself.
As long as we're talking about toilets, a heated toilet seat is another luxury well worth the price of admission. Just get one, you'll see.
The only downside to an awesome toilet?  Disposing of the old one can be tricky.
Fitting it into your budget: Toilets are cheaper than you might think. I installed a $140 American Standard Cadet just one year ago and it's a beast. Worth every cent!
9. Quiet computer case
No more noisy computers! I've built/maintained a lot of computers, and the Antec Sonata is the only case I recommend.
Dead quiet – Is it even on? You'll have to touch it to know.
Easy to open/close the side panel – It even has a lock feature.
Quiet EarthWatts 500W supply included 
Removable/washable air filter – Much easier than trying to stuff the vacuum nozzle into the case
Gummy silicone grommets to cushion and dampen your internal drives.
Four hard drive bays, three external bays (CD drives)
Front-panel USB – Because the's the 2000's, man.
The only downside to a quiet case? You might forget your PC is on.
Fitting it into your budget: It's a good $50 more than junkier cases, but it'll last you forever.  Jim's Sonata is on its third set of "guts", mine's on its second.
10. Uninterrupted power supply
Why didn't I get one of these a decade ago?!  Oh, that's right – I didn't even know uninterrupted power supplies were a thing.
An uninterrupted power supply is basically a huge battery that keeps your computer going through power dips and outages.  I hear mine click every so often, usually whenever the lights flicker, – and I think, There's another sudden restart that didn't happen.
Even if the power goes completely out and stays out, the battery gives me a good 10 minutes to finish what I was doing and shut down properly.  For maximum benefit, just put the essentials on the battery – the main computer, your monitor(s).  Everything else (printer, scanner, speakers) can just go dark when the power goes out.
The only downside to a UPS? It beeps when the power goes out in the middle of the night. You'll have to get up and silence it.
Fitting it into your budget: Don't buy more battery than you need – UPS models come in a range of sizes, and the price goes up as the battery gets bigger.  Get one that's a bit more powerful than your power supply and you should be good to go.
11. Heated car seats (or blanket)
Take it from a Midwesterner – if you're choosing between two otherwise equal vehicles, you want the one with heated seats. What was once a luxury car feature has trickled down into the mainstream as more and more consumers demand this awesome feature in their cars. The seats heat up quickly and winter becomes just a little bit nicer.
The only downside to getting heated seats? Requires you to buy a car.
Fitting it into your budget: No new car on the horizon? That's okay, just toss a fleece throw blanket over your lap and legs.  It's almost as good as a heated seat, and you get to feel stylish as all get out. My car blanket looks kinda like this.
12. Dual shower head
A dual shower head is a cheap way to live in luxury – for under a hundred bucks you too can shower in a warm gentle rainfall – or pounding hail, there's a bunch of flow settings!  Showering with water on your head and back at the same time is amazing.
The water flow can be turned off to either head, making it possible to just the detaching head by itself. I use the detachable head to wash large things in the tub (these are great for dogs) and to quickly wash the shower walls themselves.
The only downside to a dual shower head?  The shower's soooo nice, you won't want to get out.
Fitting it into your budget:  Mine was just $70, this luxury is totally within reach!
13. *Bonus* Good TP
You're worth it!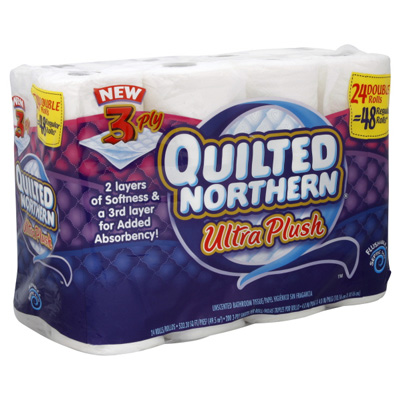 More Luxurious Upgrades
Upgrade Me (Ask MetaFilter)