Are you craving stir-fry near Woodinville, WA? Look no further than Mongolian Grill at 13780 NE 175th ST. (Between 135th and Garden Way)
I've tried them all and declared Mongolian Grill in Woodinville the best Mongolian grill on the Seattle eastside. It is so. SO. GOOD.
Mongolian Grill in Woodinville Review
It's delicious, what more do you want? Here's why Mongolian Grill rules:
Servings are massive
Lunch and dinner prices are reasonable
You get complete control over what's in your bowl (finally, I can get all the veggies I want!!)
You can request sauce in a cup instead of poured over your meal
Brown rice!!
Unlimited fortune cookies!!
Double and triple meat options
Chicken breast is an option!
Clean and nicely decorated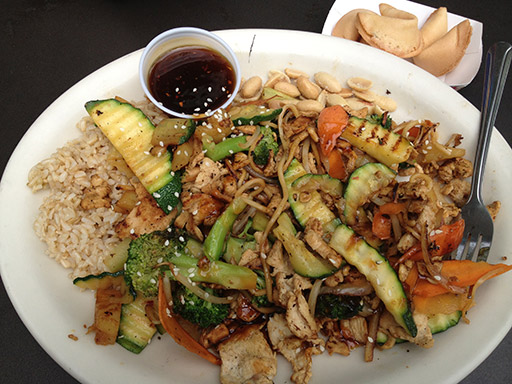 Even better? It's just off the Sammamish River bike trail. Work up an appetite on the trail and then eat a huge lunch at Mongolian Grill. Or walk around Molbak's and then eat. Or hit a movie. Have dessert at TCBY afterwards.
Sheesh, the options are endless. Just don't crowd up my favorite restaurant too much, okay?