Summer's almost over!  Thank goodness, too – after three months of uninterrupted sunshine I'm desperate to see some clouds again.  We were determined to have a GOOD. SUMMER. this year and not spend it all on house projects and working overtime.  Here's what we did!
We flew 3 hours north to Alaska and spent a 4-day weekend hanging out near Denali National Park.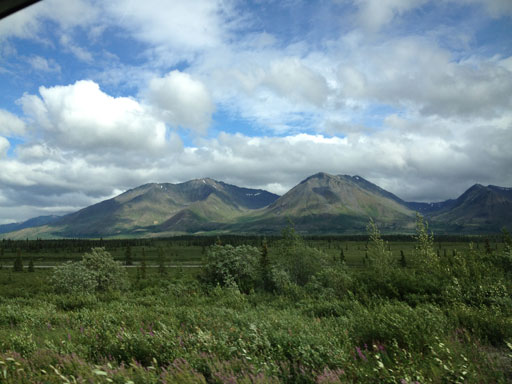 We discovered, binge read, and re-read all of Saga. (Do you like life?  Do you enjoy high quality entertainment? If so, get this graphic novel.)
We drove to Leavenworth, Washington to spend a Saturday roasting in the hot sun (and eating fudge).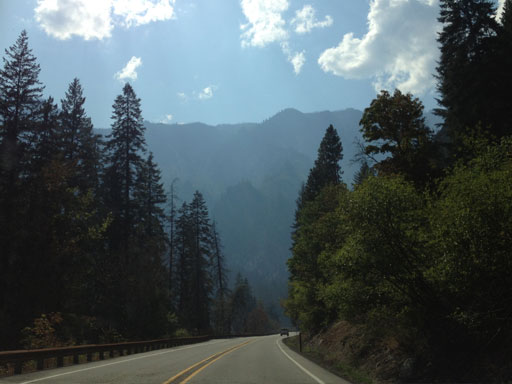 We walked around this gorgeous park in downtown Bellevue on a break from work during the week.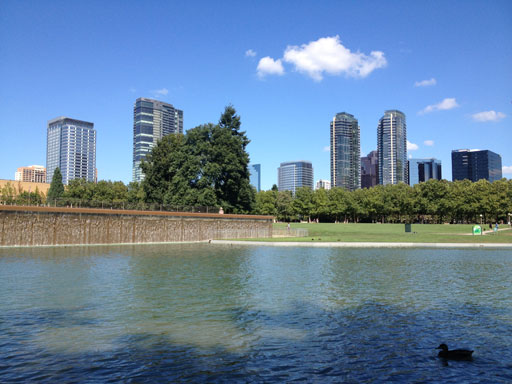 I caught the biggest spider I've ever seen and set it free in our front yard: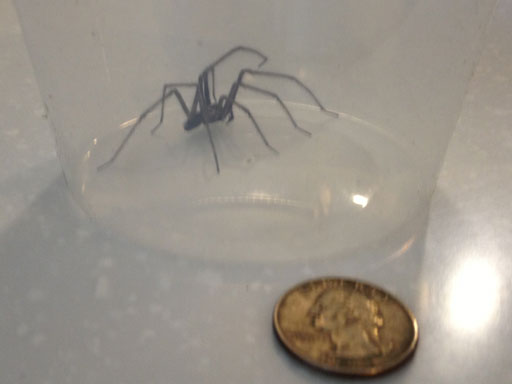 We gazed at mountains from our own neighborhood:
I rode my bike into an upscale neighborhood and enjoyed their view of Puget Sound: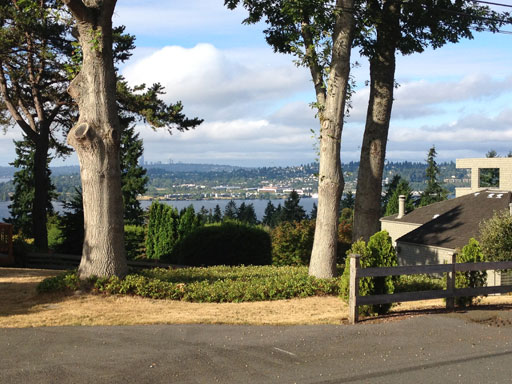 I launched DIYCraftPhotography, a how-to site for crafters selling their handmade goodies online and learned a ton of WordPress, CSS, PHP, and HTML in the process.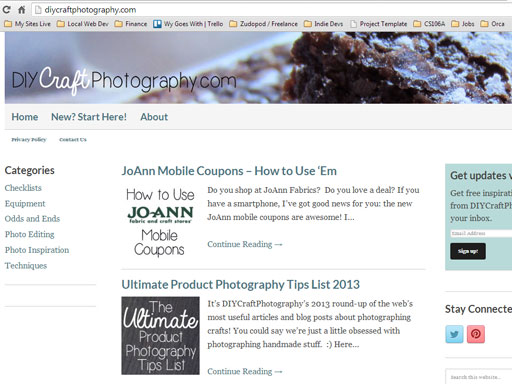 We had an amazing dinner at the BeachHouse Bar & Grill in downtown Kirkland as the sun roasted our faces set beautifully over the waterfront.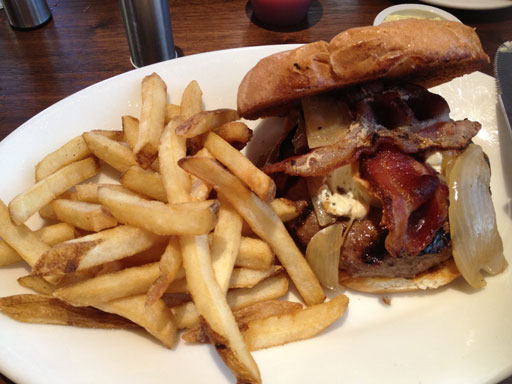 We hugged giant salmon at the Issaquah Salmon Hatchery and tossed food to growing trouts.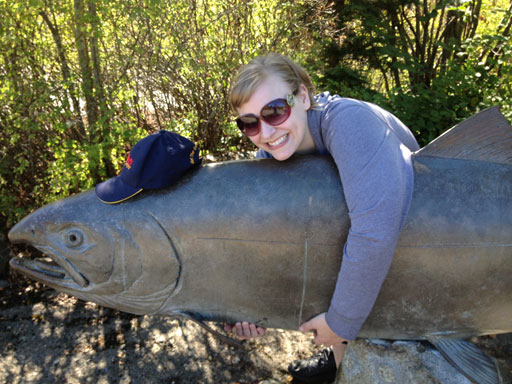 We stopped at Houghton Beach in Kirkland on the way home from work a few times to walk the beach path as the sun set.
All in all, a great summer for the only two people in this world who prefer winter and have no idea how to have fun when it's not cold and raining. :D