… I continue my quest for a pantry that isn't nicotine-colored!
The shelves were first primed on both sides (with 2 days or so of dry time in between), and then painted with the same Benjamin Moore enamel stuff on both sides.  With nearly 7 days of drying time completed now for the undersides of the shelves, it was time to return them to their rightful place in the pantry.
Behold, a crisp, white pantry!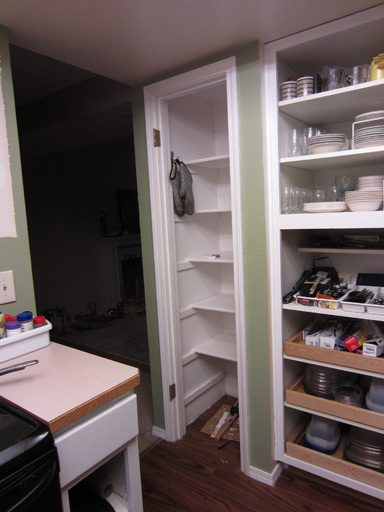 I want to be good and sure the shelves are fully cured before I jam all my crap back into the pantry, so I'm going to let the shelves continue to dry for a few more days.