I tore a path through the plywood and vinyl to the dining area, just to say I did. Now it looks like the Tazmanian Devil tore through the kitchen: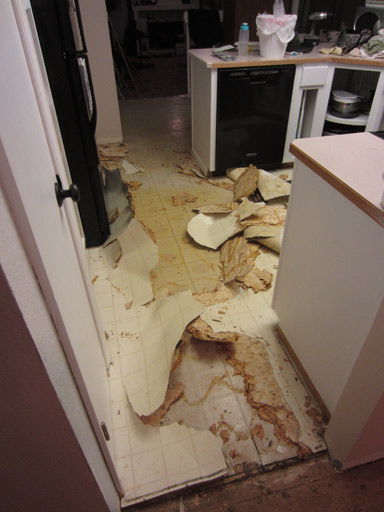 But what's this?! Moisture under the plywood? And MOLD?? Uh oh…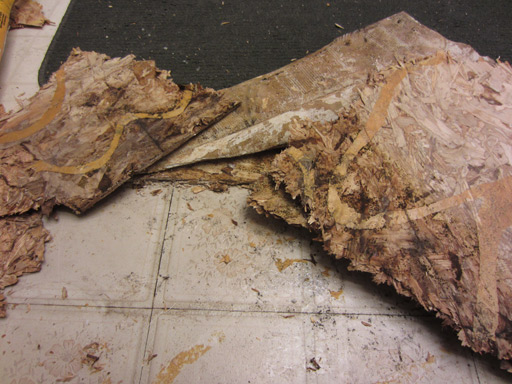 I broke off the plywood, threw it out, and wiped up the moisture. I've heard scary things about black mold in WA state, but … well, it can't be harmful if we get rid of it really fast, can it? :D I have no idea how it got in there – maybe a dishwasher leak?